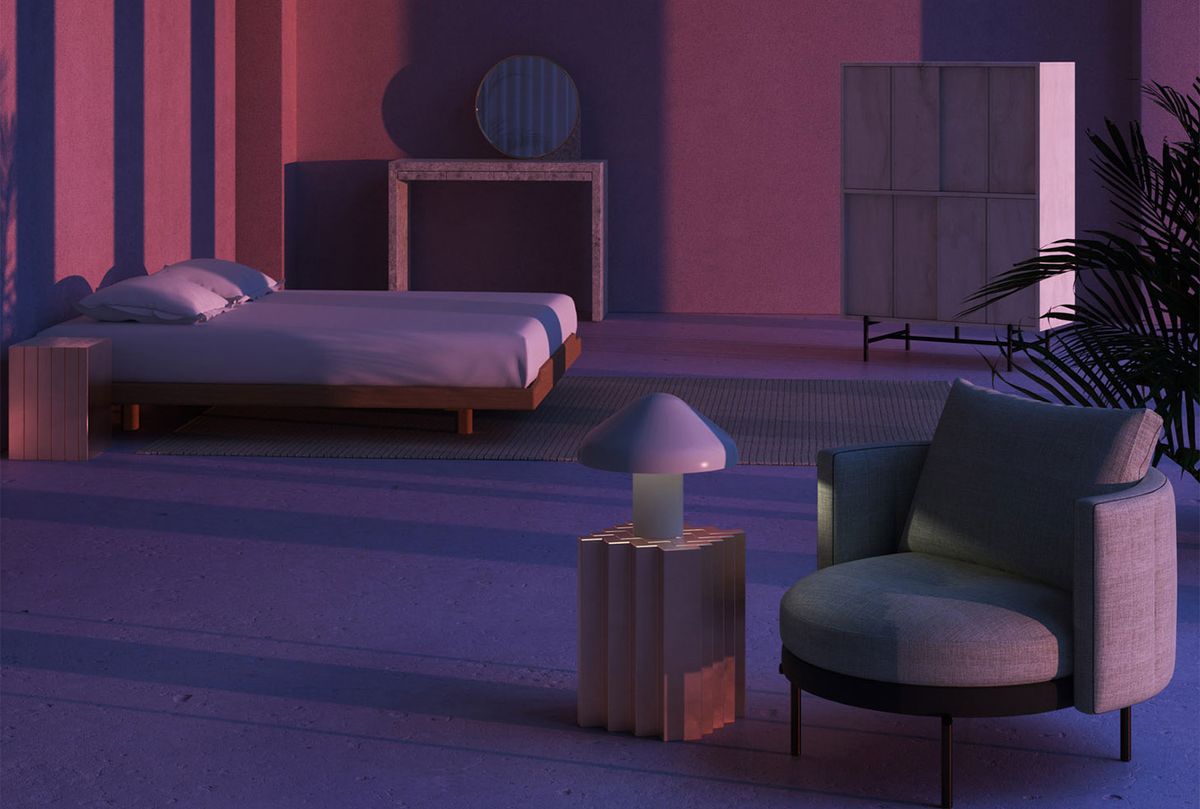 Bedroom furniture: the Wallpaper* edit
Beautiful bedroom furniture is our starting point for a restful sleep space. Minimalist beds for super slumber and luxurious lounging, soothing lighting, a cocooning armchair, discreet storage, a pared-back dressing table and more. The Wallpaper* edit of blissful bedroom furniture is part of the 2021 Design Directory – our annual pick of inspiring new furniture for every room of the house. Rest assured, sleeping easy starts here…
Best beds
'Byron' bed by Piero Lissoni for Porro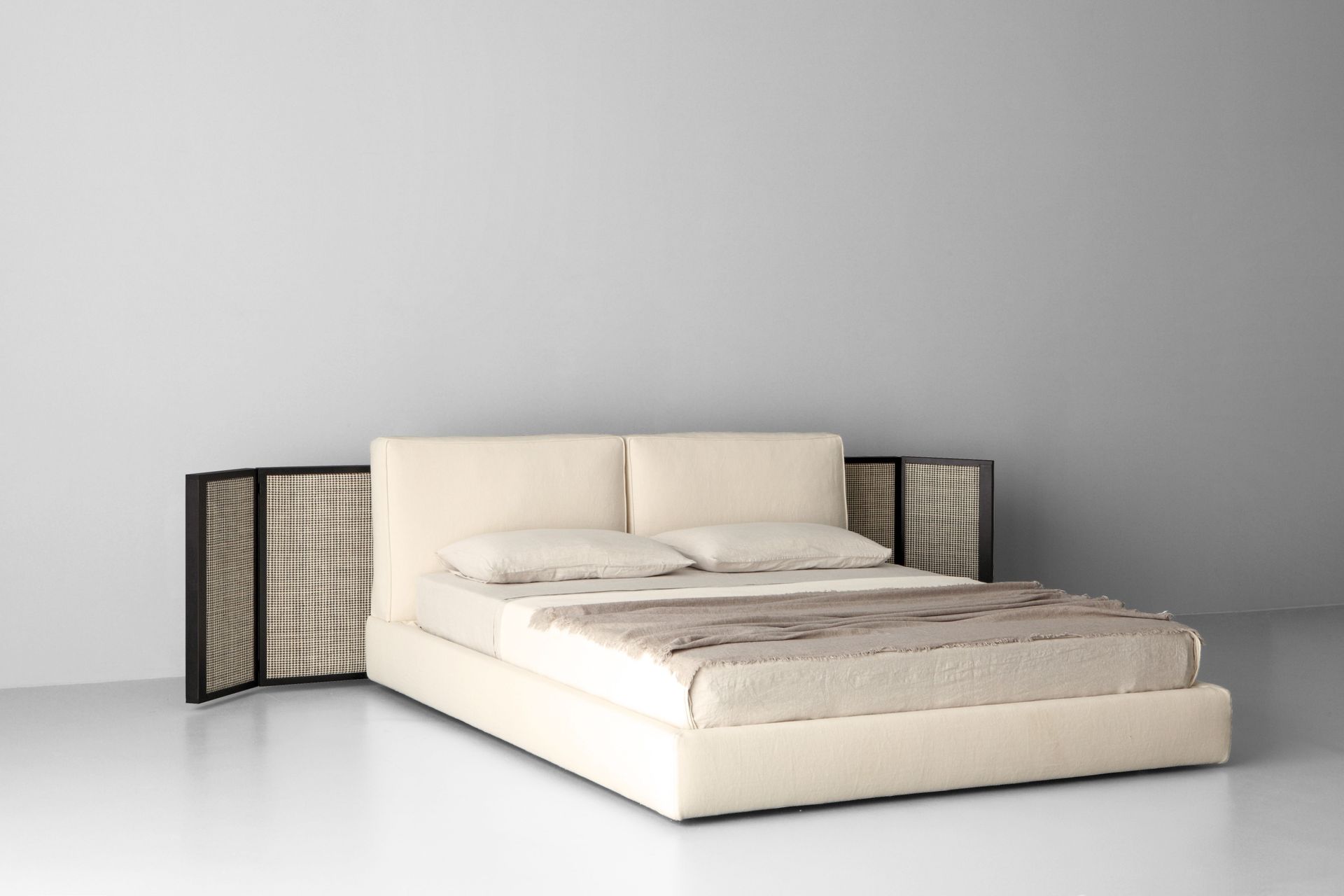 A bed isn't always just for sleeping – it can be a place to curl up with a book, or to recuperate if feeling low or sick. We can't think of a better place to retreat to than this bed designed by Porro's art director, Piero Lissoni. It's made up of three elements: a padded frame, a cushioned headboard, and a screen fashioned from black-stained ash and straw woven into a graphic black-and-white houndstooth pattern. The screen envelopes the headboard and bed frame to create a cosy alcove, creating a bed that anyone would be happy to spend the whole day in.
Price on request
porro.com (opens in new tab)
'Eclair Petit' bed by Britta Nehrdich for Zeitraum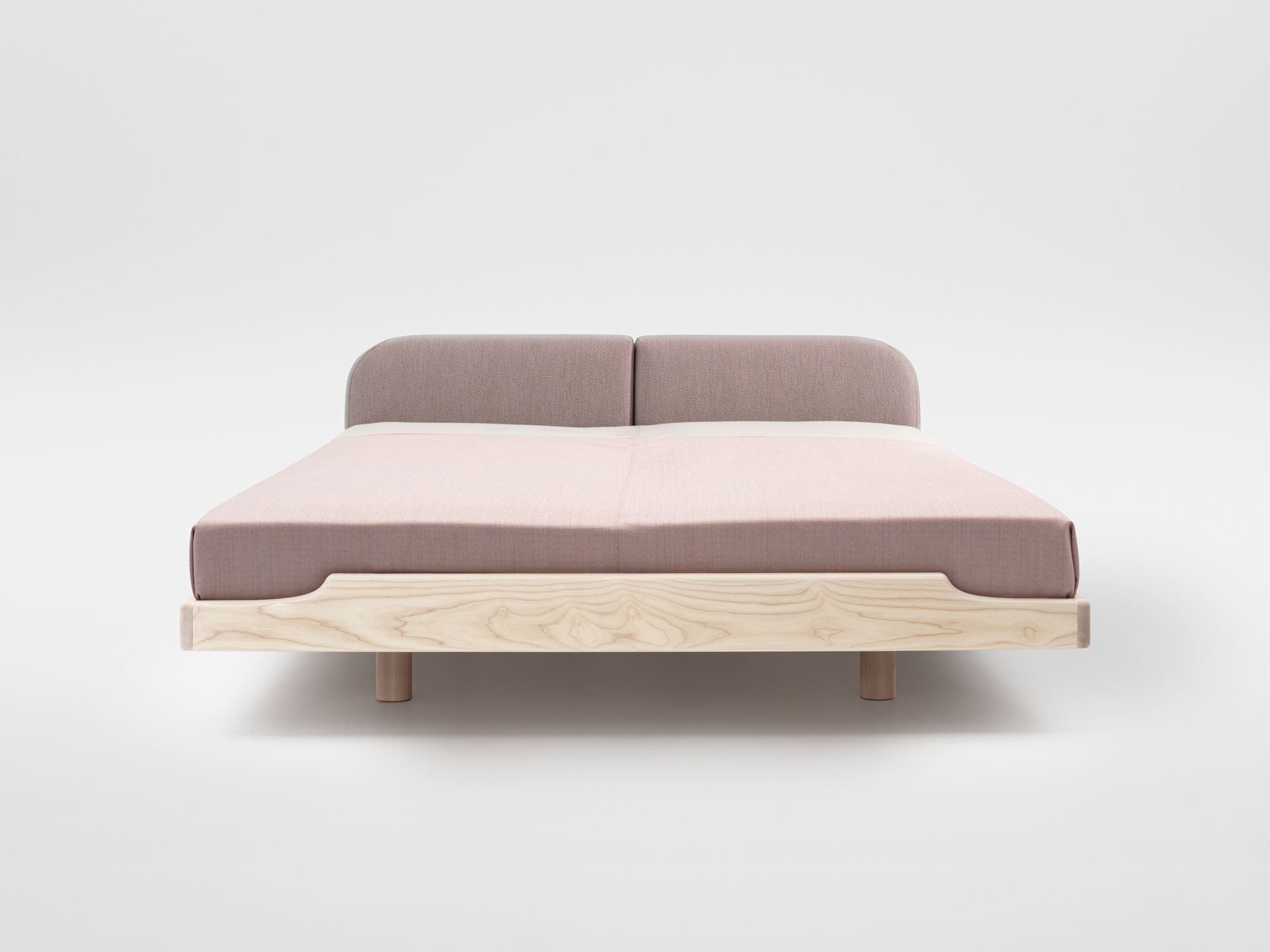 The 'Eclair Petit' platform bed, with an integrated slatted base, is characterised by its sleek minimalist form (available in a variety of woods), soft contours, and floating appearance.
€2,775
zeitraum-moebel.de (opens in new tab)
'MyNight' bed by Gabriele & Oscar Buratti for Lema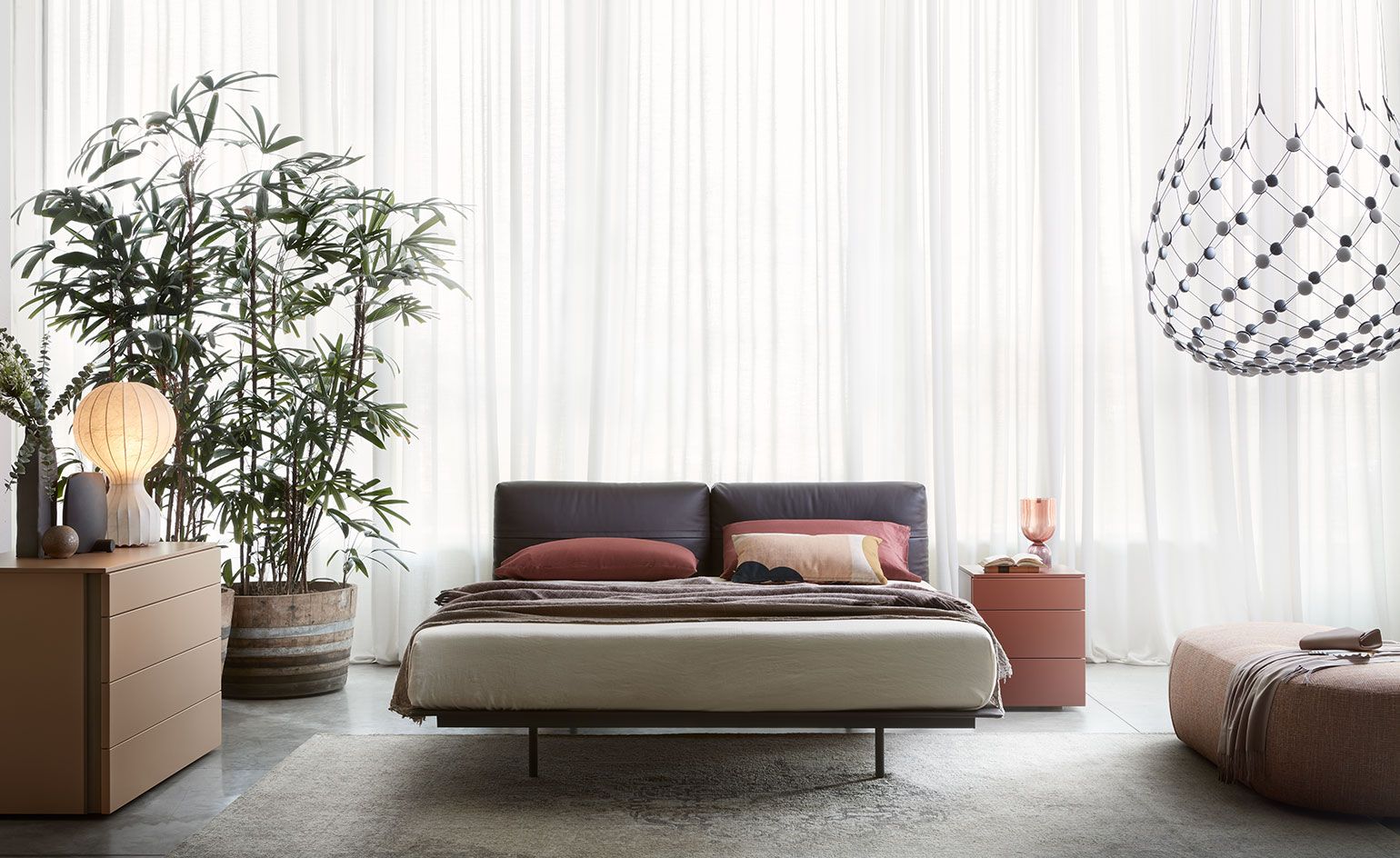 Elegant and cosy, the latest design by Gabriele and Oscar Buratti for Lema features a minimalist base that makes the bed appear like a floating platform. Customisable elements include the cushioned, sofa-like headboard, available in textile or leather upholstery, and the feet that come in two different heights. 
Price on request
lema.com (opens in new tab)
'Atoll' bed by Antonio Citterio for B&B Italia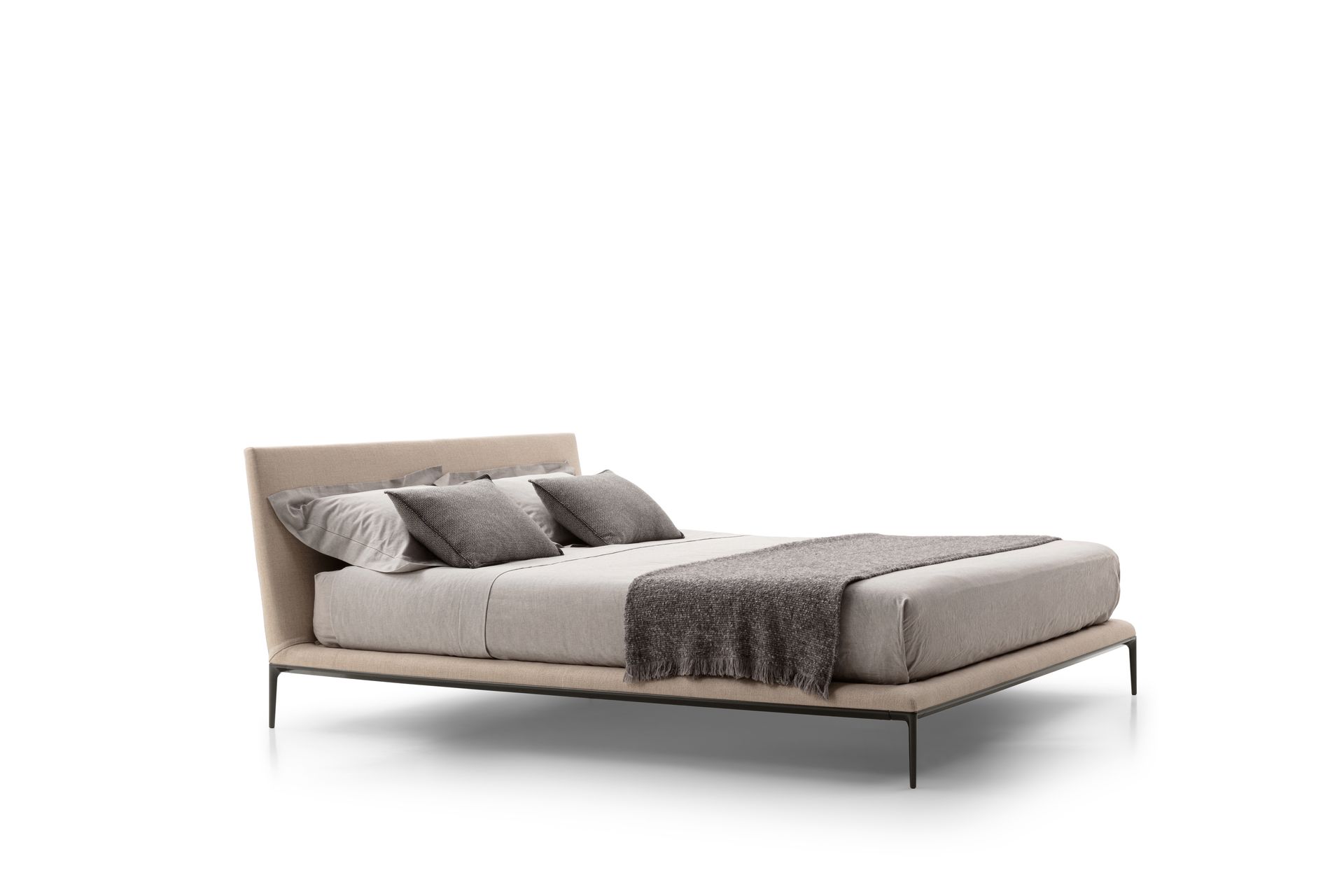 The Atoll collection by B&B Italia is constantly expanding with products to fit new rooms of the home, and the latest addition is the 'Atoll' bed. It's a minimalist, elegant piece with clean, understated lines, defined by the die-cast aluminium legs and a wide selection of textile and leather options for the slim frame and headboard.
Price on request
bebitalia.com (opens in new tab)
Bedroom lighting
'Pao' table lamp by Naoto Fukasawa for Hay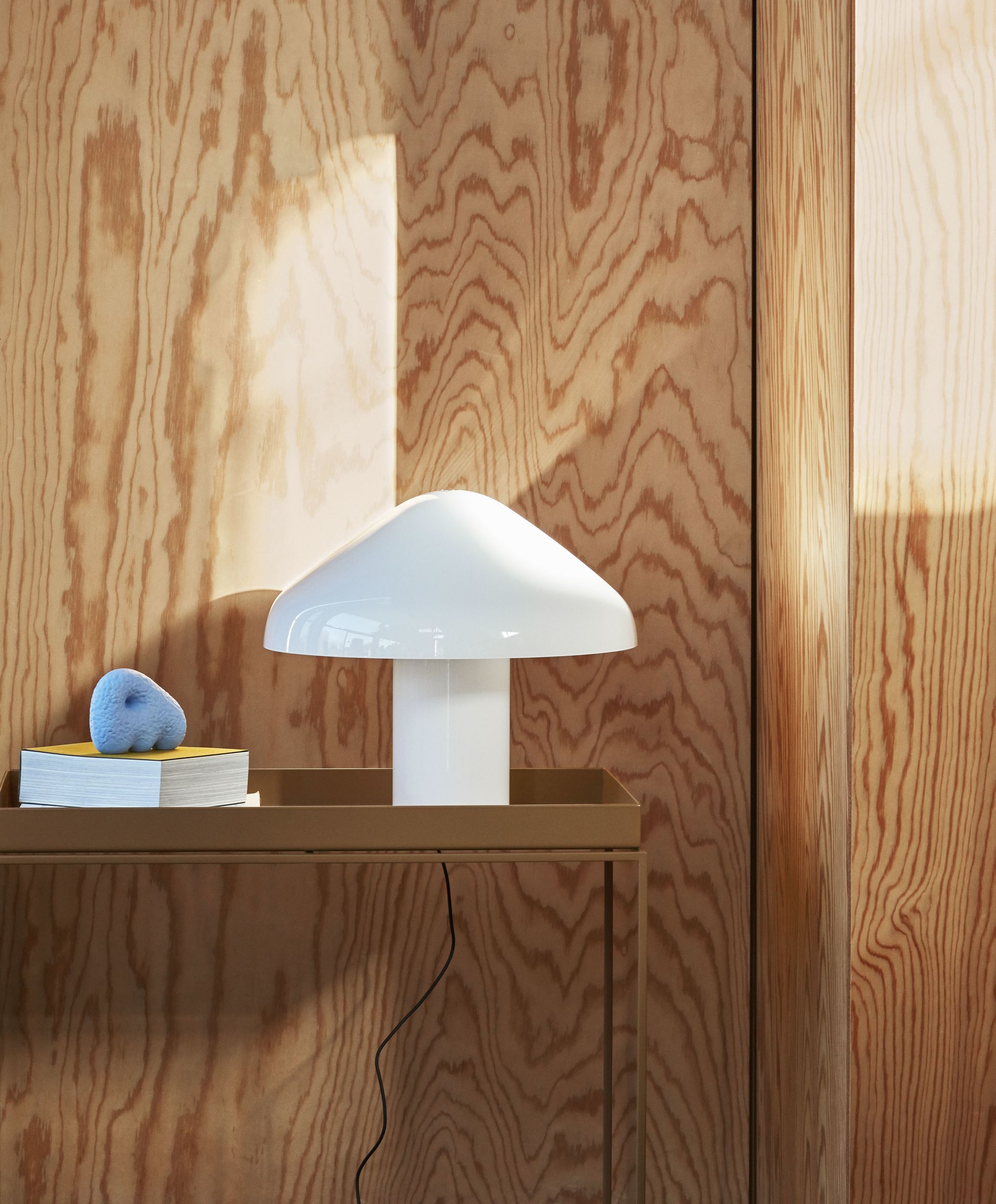 Inspired by the shape of traditional Mongolian Pao tents illuminated at night, Naoto Fukasawa's lamp uses advanced LED technology to create a harmonious, atmospheric light source.
£389
hay.dk (opens in new tab)
'Chata' lamp by Goula/Figuera for Gofi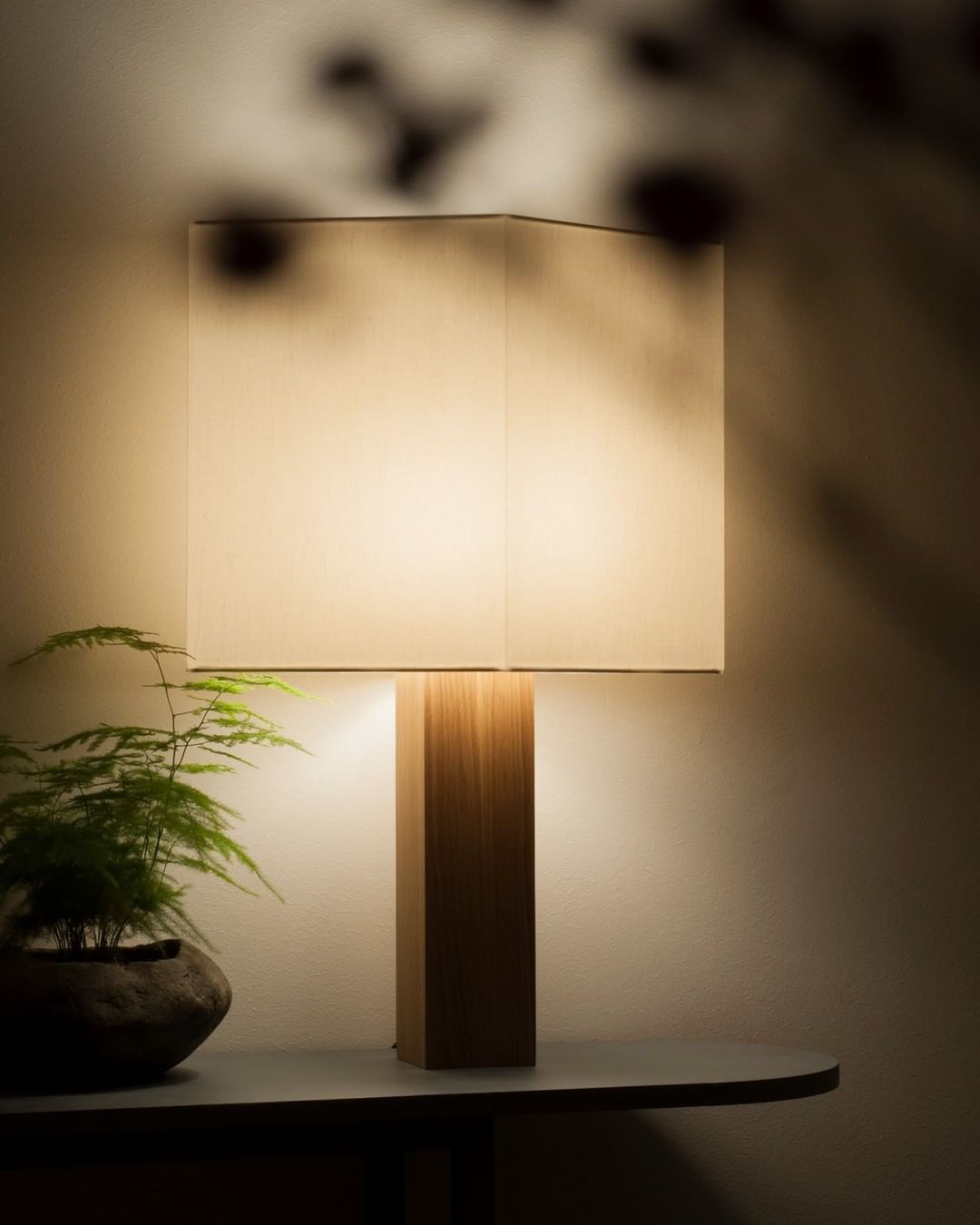 Gofi's designers, Álvaro Goula and Pablo Figuera, are on a mission to bring back lampshades. Proving a warm counterpart to what they describe as the 'extreme minimalism' associated with LED technology, the Spanish duo crafted a simple yet elegant LED lamp with a white linen shade and either a natural oak or Sierra Elvira marble base. Viewed face on, the lampshade appears cubic, but it's surprisingly slender, which allows it to be placed on shallow shelves or near the wall on a table, and also inspired the name 'Chata', which means 'flat' in Spanish.
€440
gofi.es (opens in new tab)
More bedroom furniture and accessories
'FS 46' console by Felix Schwake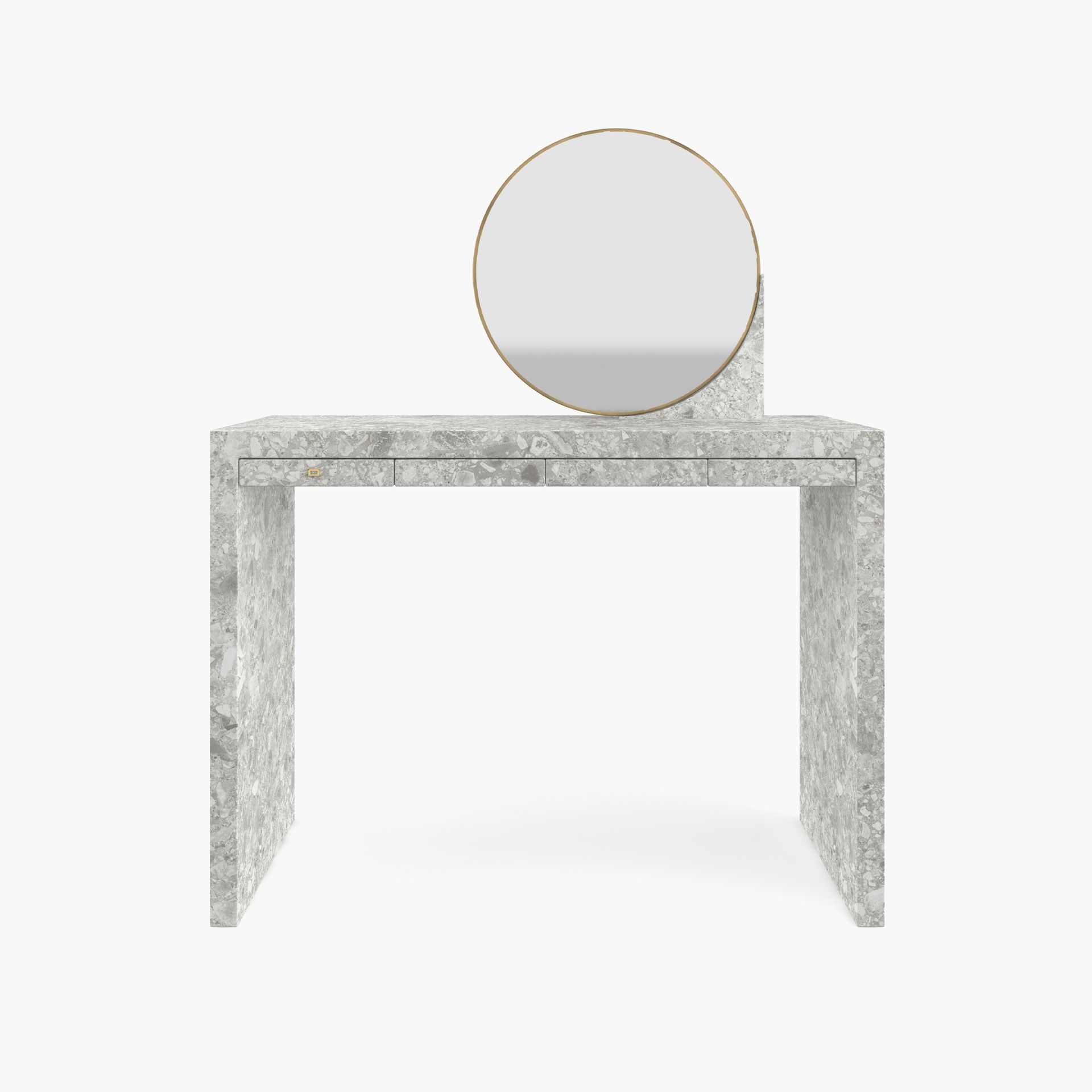 This sleek console, part of German designer Felix Schwake's Forest Walk collection, is available in Arabescato or Grand Antique marble, and features four super-discreet drawers and a mirror. 
€37,500
felixschwake.com (opens in new tab)
'Canvas' cabinet by Norm Architects for L Ercolani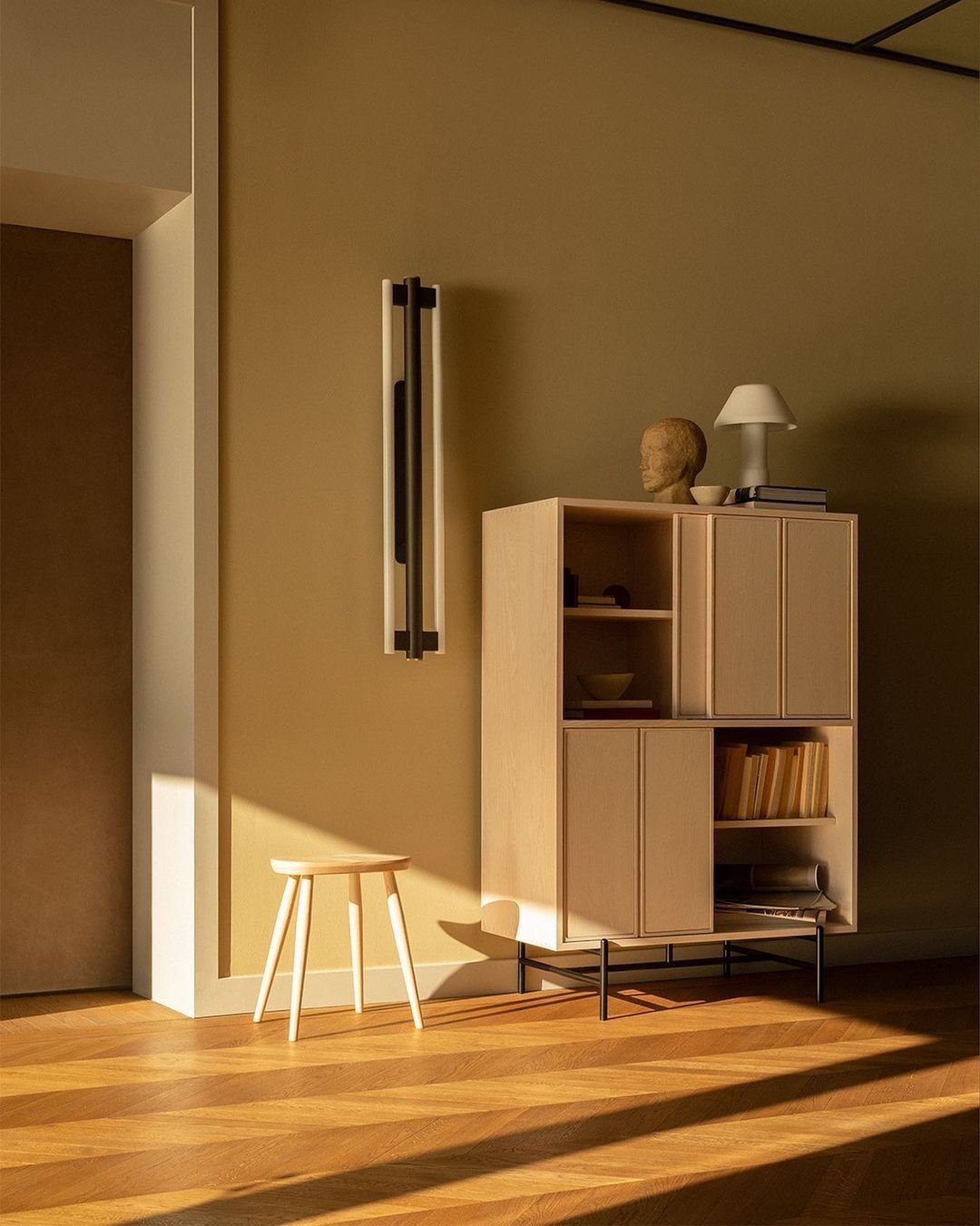 The 'Canvas' cabinet makes an elegant statement piece. It features sliding doors and shelves (opens in new tab), is available in a variety of sizes, and the front door panels can be specified in your choice of wood or fabric. 
£2,550
normcph.com (opens in new tab)
'Compositional Copper' side tables by Jeongseob Kim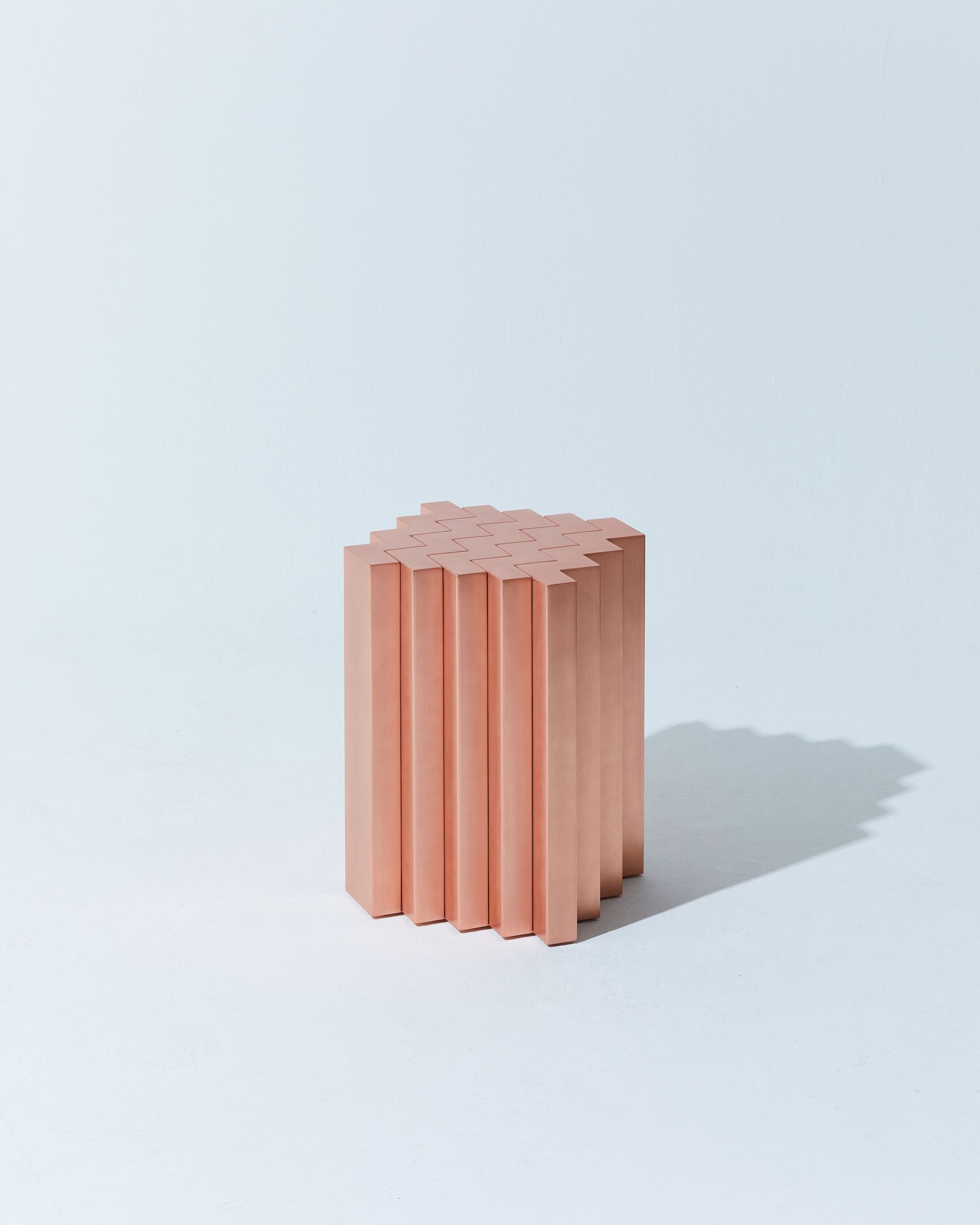 Seoul-based designer Jeongseob Kim's geometric side tables are made from copper with a transparent coated finish and a subtly sanded texture that can be felt by hand.
From KRW4,600,000 ($4,082) each
jeongseobkim.com (opens in new tab)
'Cut' side table by Peter Fehrentz for More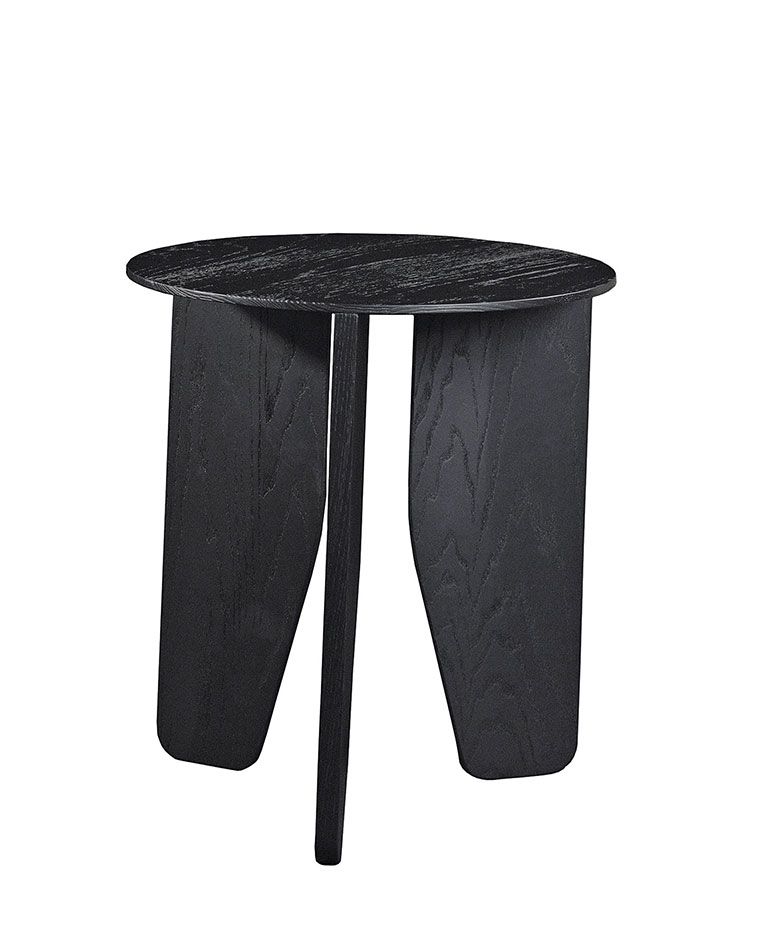 Having studied metal design in Hildesheim, Germany, Peter Fehrentz went on to work as a magazine stylist, before moving into photography, then interior, product and furniture design. For his latest venture, Fehrentz has donned his 'furniture designer' cap to create the 'Cut' side table for German brand More. Characteristic of his aesthetic, the table is relatively simple in terms of its shape and materials, and the main detail is reserved for the shape of the table legs, which he describes as being reminiscent of a sailing yacht's rudders.
€490
more-moebel.de (opens in new tab)
'Torii' armchair by Nendo for Minotti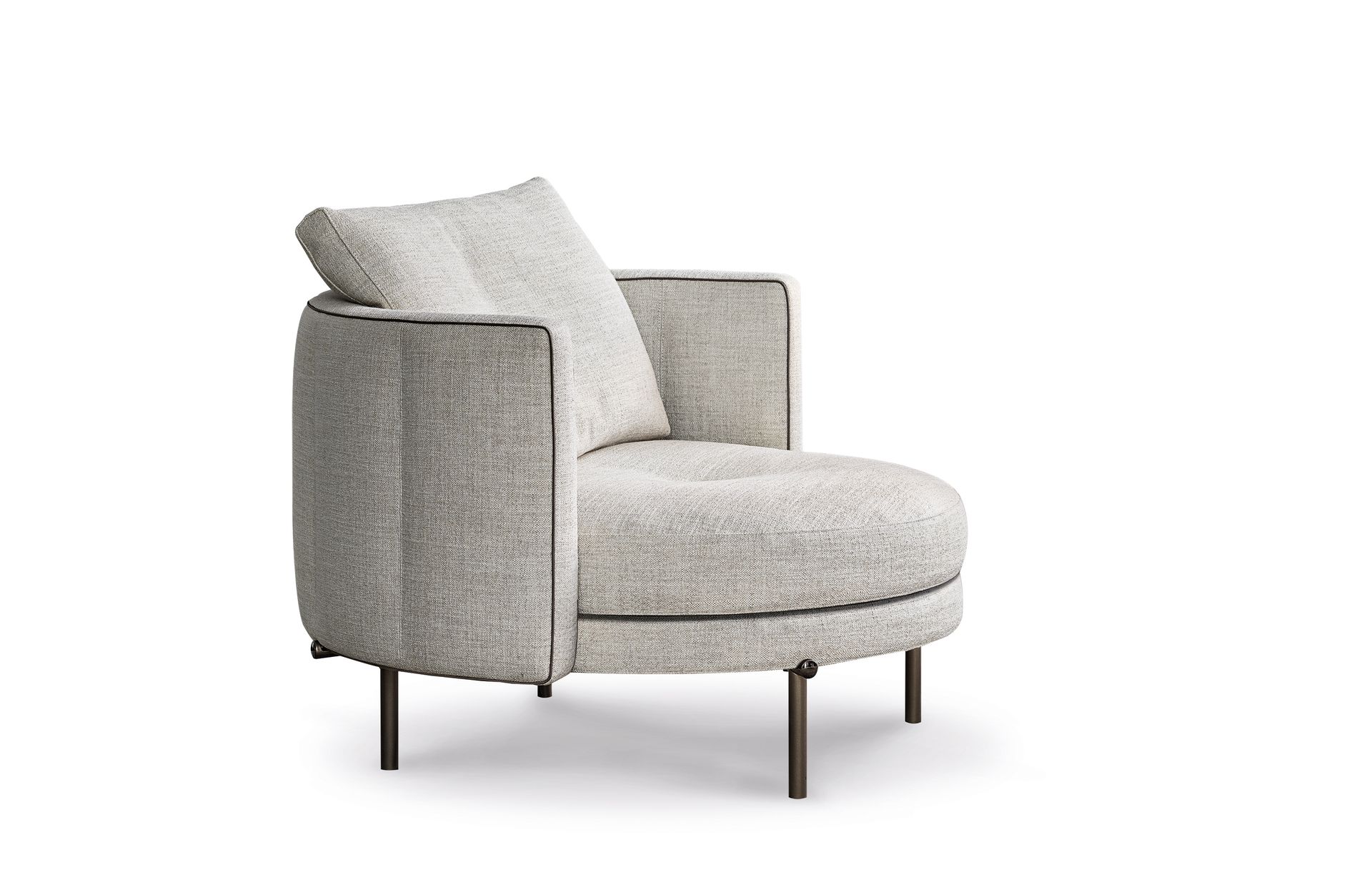 Japanese design studio Nendo (opens in new tab)'s armchair features metal legs that nod to the torii, the entrance gate to Shinto shrines in Japan, and padded rounded seats for cocooning moments. 
£4,715
minotti.com (opens in new tab)
'Ulu' chair by Ara Thorose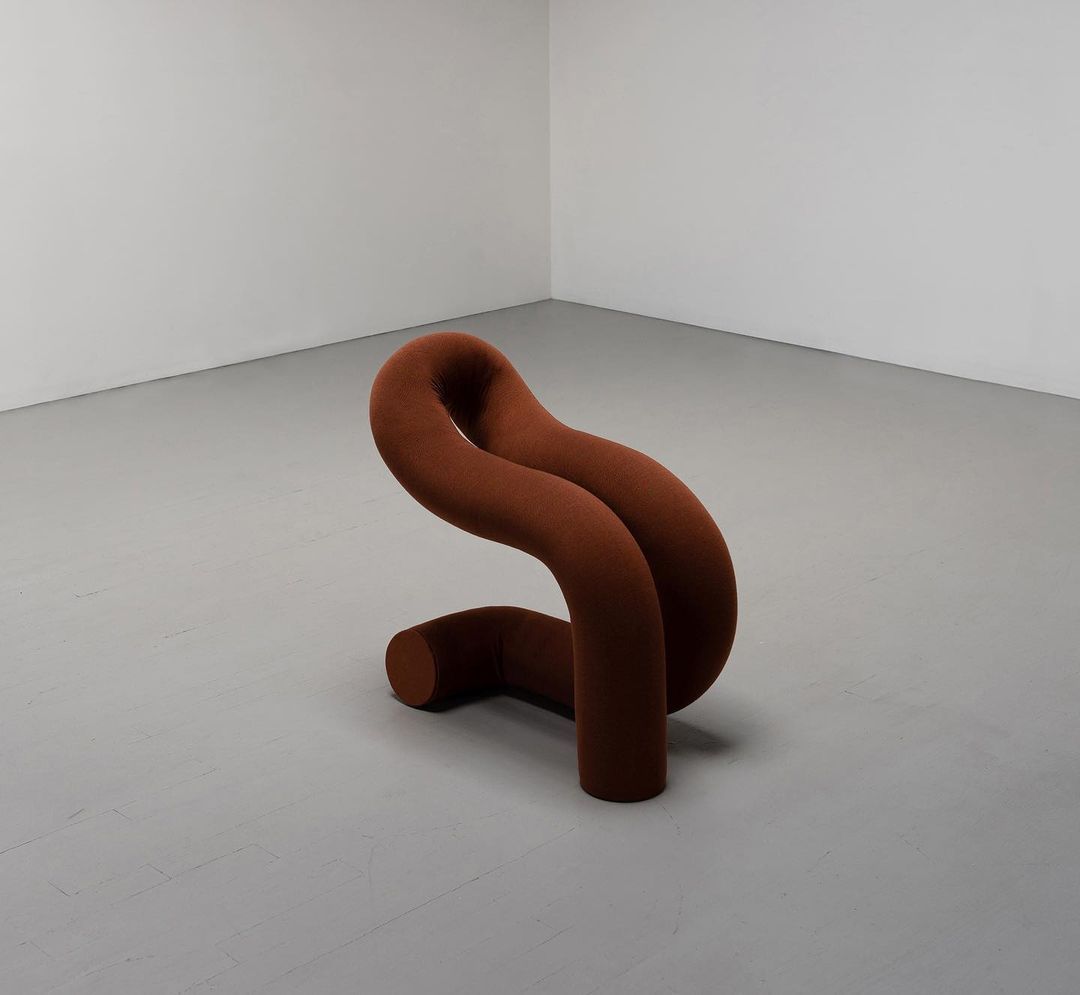 Noting that 'a circle is limitless, while a square is limited', Brooklyn-based Armenian-American designer Ara Thorose used an extruded circle as the basis of the 'Ulu' chair, which gets its name from the U-turns and L-turns that compose the line paths of each form. In a bid to humanise an inanimate object, he modelled the thickness of the noodle-like shape on the circumference of his own thigh. Each piece is made from steel and foam and upholstered in a wool and silk blend fabric, with a sheen intended to highlight the contours of its curves.
Price on request
arathorose.com (opens in new tab)
'WG.C1.C' mirror by Mirrors Collective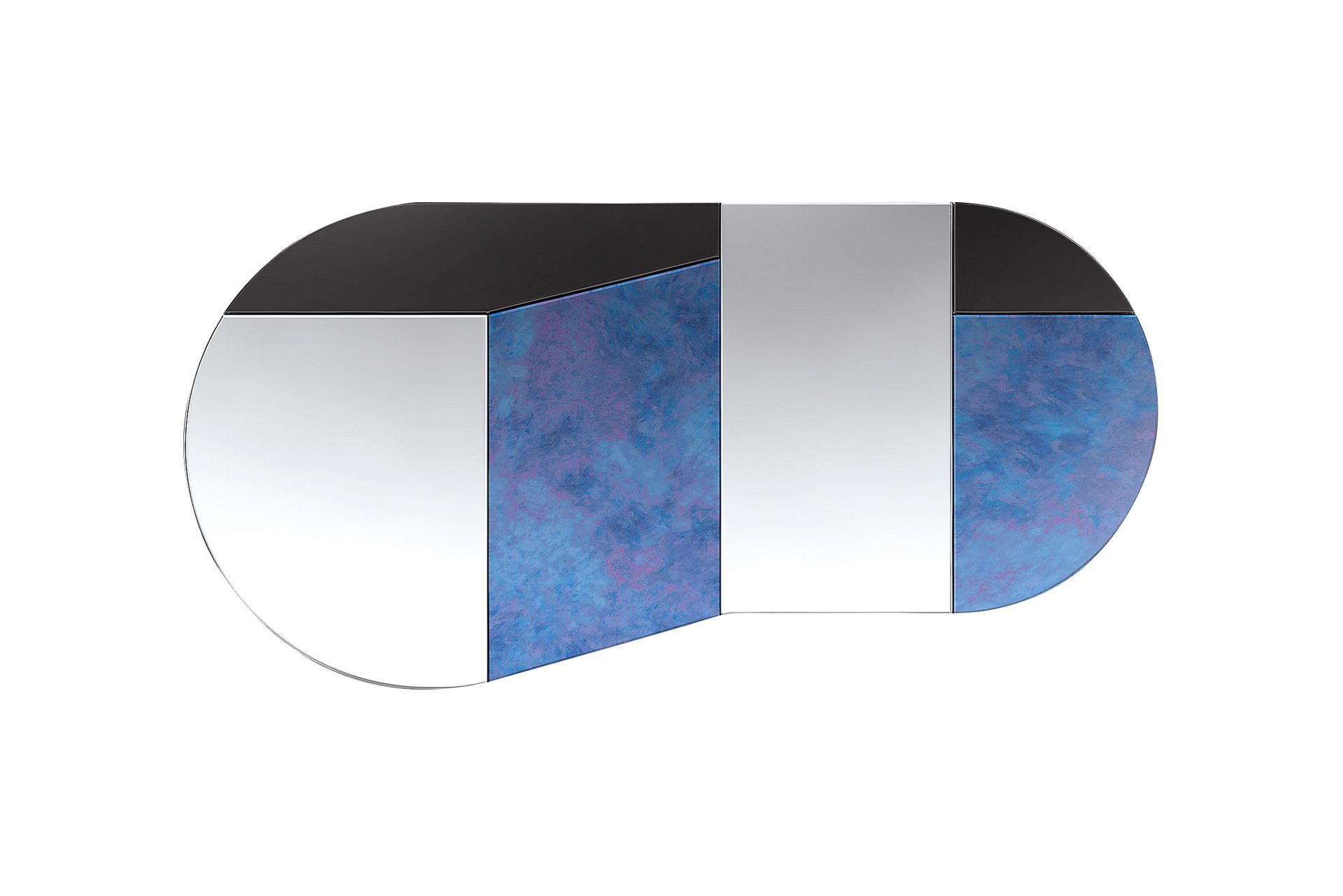 This is one of seven designs in the Wrong Geometries collection from Mirrors Collective, which made its debut earlier this year when founders Reid Hoyt and Valeriy Shvetsov combined their expertise in design and manufacturing to give designers more control over the way their work is made. The collection sees a combination of materials and intersecting lines and planes used to create a series of statement mirrors that can be customised to fit into different interior settings, with colour options that include gold/cobalt and rhodonite/obsidian.
$4,350
mirrorscollective.com (opens in new tab)